Pokken Tournament for Nintendo WiiU has been released today. For those who have not purchased yet and are Amazon Prime members, Amazon is running a limited time special that will get you a nice $11.98 discount, making the game only $47.99. Check that out here.
Shadow Mewtwo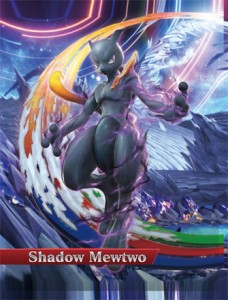 Early adopters will also get the limited edition Shadow Mewtwo amiibo card bundled with your game.
Normally you would have to complete the Chroma League to unlock Shadow Mewtwo in the game, but now you can scan this card to unlock Shadow Mewtwo each time you start the game.

Pokken Tournament Trailer